August 1, 2023: Join us on our mission to make NASA data FAIR-er
July 26, 2023: Help Shape the Future of Open Science
The Open Geospatial Consortium (OGC) has issued a Request for Information (RFI) to build a collaborative open science environment called the Open Science Persistent Demonstrator (OSPD). Responses to the RFI are due by September 17, 2023.NASA has a firm commitment to open science, and the OSPD is a long-term multi-agency initiative to enable and communicate reproducible Earth science across global communities and amplify inter-agency Earth observation mission data, tools, and infrastructures. A major objective is to test and demonstrate the current level of interoperability among Earth observation and Earth science cloud technologies and infrastructures developed by NASA, ESA (European Space Agency), and other space agencies and international organizations. The OSPD goal is to show how platforms operated by different organizations can be used for collaborative research and data representation. Ultimately, the OSPD will be a constantly available web application that demonstrates and tests scientific workflows across several existing platforms.OGC is a consortium of experts committed to improving access to geospatial information that aims to connect people, communities, and technology to solve global challenges and address everyday needs. For more information about OGC or the OSPD RFI please contact innovation@ogc.org.
February 14, 2023: The annual Research Opportunities in Space and Earth Sciences 2023 (ROSES-2023) is out today!
More details are available on NASA Earthdata: https://www.earthdata.nasa.gov/news/roses-2023-dmp
February 6, 2023: NASA funds eight Historically Black Colleges and Universities to advance in data science research
NASA is awarding $11.7 million to eight Historically Black Colleges and Universities (HBCUs) that will enable their students and faculty to conduct innovative data science research that will benefit agency missions.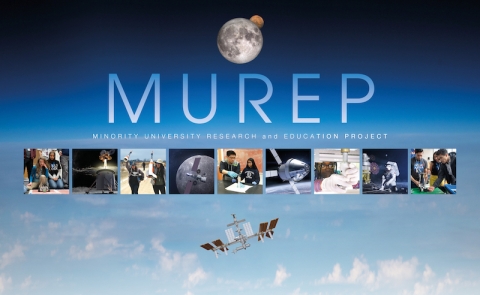 The award is part of NASA's new Data Science Equity, Access, and Priority in Research and Education (DEAP) opportunity, which is a collaboration between the agency's Minority University Research and Education Project (MUREP) and the Science Mission Directorate (SMD).
"NASA is tackling how to use the latest techniques in data science combined with the volumes of data produced by our missions to answer questions about our changing planet," said Dr. Steven Crawford, NASA SMD Senior Program Executive for Scientific Data and Computing. "Working with students from HBCUs will not only engage the generation that will be most affected by these subjects but will help NASA scientists and engineers address these challenges."
The HBCUs selected for DEAP funding are:
• Bethune-Cookman University
• Fayetteville State University
• Florida A&M University
• Lincoln University
• Morgan State University
• North Carolina Agricultural and Technical State University
• North Carolina Central University
• Prairie View A&M University
MUREP supports and invests in the research, academic, and technology capabilities of Minority Serving Institutions (MSIs).
January 17, 2023: Townhall on SPD-41a: Scientific Information Policy for the Science Mission Directorate
The Science Mission Directorate (SMD) will hold a virtual community townhall on Tuesday, January 17, 2023, 1:00-2:00 p.m. ET to discuss the recently updated Scientific Information Policy for the Science Mission Directorate (SPD-41a).
The townhall will include a presentation on policy updates in SPD-41a, additional guidance from each SMD division, and resources to support policy implementation. Following the presentation, panelists from SMD's Chief Science Data Office and each SMD division will address questions from the community.
Please submit your questions before or during the event using the tool at this link: https://nasa.cnf.io/sessions/tgn4/#!/dashboard.
Questions from the townhall will be added to the list of Scientific Information Policy FAQ following the event. The townhall will be recorded and posted on the SMD Scientific Information Policy web page.
Please contact HQ-SMD-SPD41@mail.nasa.gov with any questions about this townhall.
Connection details:
Join link:
https://nasaenterprise.webex.com/nasaenterprise/j.php?MTID=m8a48eee76df72fff9825556cb11b21f
Webinar number: 2761 573 5459
Webinar password: Z9u7JhXGK?2 (99875494 from phones)
Join by phone:
+1-929-251-9612 USA Toll 2
+1-415-527-5035 US Toll
Access code: 207.182.190.20
January 9, 2023: Scientific Data and Computing Architecture to Support Open Science
NASA's Science Mission Directorate is conducting a study of its scientific data and computing resources to identify capabilities, architectures, and opportunities that can support a sustainable, open, and secure scientific process. As part of this study, a Request for Information (RFI) has been released on NSPIRES (https://nspires.nasaprs.com/external/solicitations/summary.do?solId=%7B78AA81B6-A7B9-D934-20F8-7B3151DA59A2%7D&path=&method=init). Responses to the RFI must be submitted by February 21, 2023.
December 8, 2022: Updated SPD-41a Science Information Policy
NASA's Science Mission Directorate (SMD) has released SPD-41a: Scientific Information Policy for the Science Mission Directorate. SPD-41a updates the previously released SPD-41, which consolidated existing Federal and NASA policy on sharing scientific information. Visit the Science Information Policy page to learn more about the policy, read guidance for SMD-funded researchers, and find answers to frequently asked questions.
SPD-41a was developed with input from the SMD research community via National Academy studies, community workshops, and requests for information in 2018 and 2022. SMD has released a summary response to the most recent Request for Information (RFI) on the Scientific Information Policy. SPD-41a is compliant with the recent Office of Space and Technology Policy Memorandum on Ensuring Free, Immediate, and Equitable Access to Federally Funded Research.
Open Source Science Initiative
NASA is making a long-term commitment to building an inclusive open science community over the next decade. Open-source science is a commitment to the open sharing of software, data, and knowledge as early as possible in the scientific process. Learn more about the Open Source Science Initiative.
NASA's PubSpace has launched within the STI Repository!
NASA's PubSpace has launched within the STI Repository! If you don't know, PubSpace is a collection of NASA-funded scholarly publications. Over 27,000 metadata records (with links to full-text articles) and 9,800 full-text journal articles are currently available in the collection! Check it out for yourself here: https://go.nasa.gov/3ATbltR.
For more information on PubSpace and NASA's Public Access initiative, visit our About Public Access page.